3 Amazing Long-Term Advantages Of Artificial Turf In Inland Empire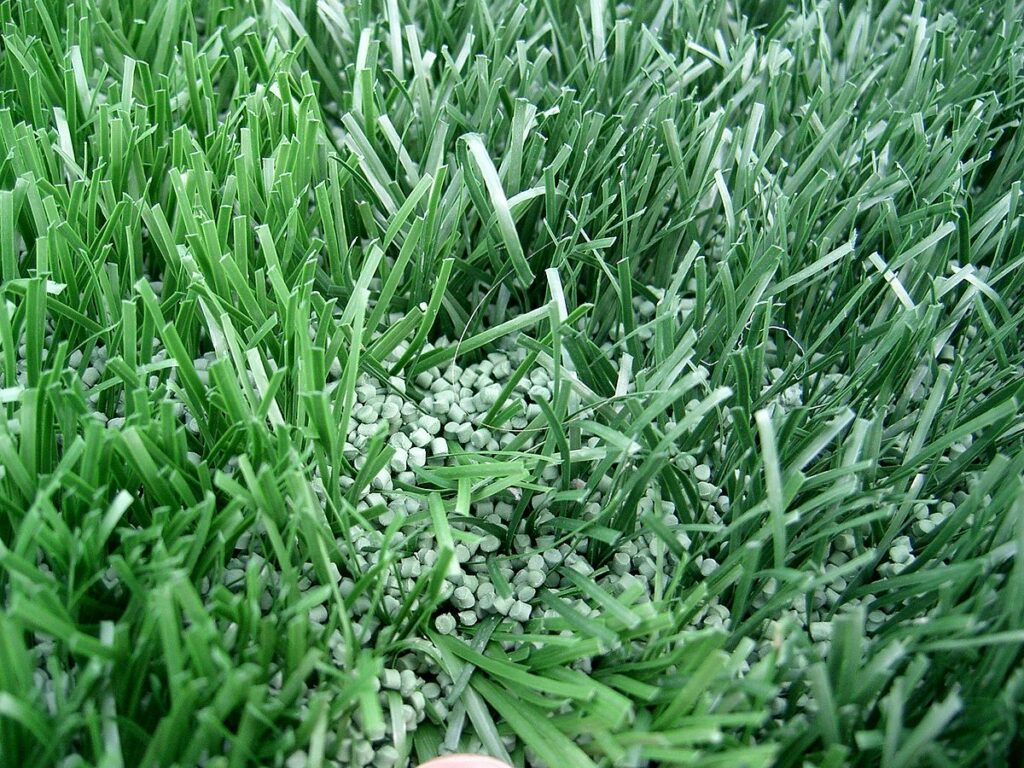 High-quality artificial turf improves your yard right away. You'll have lovely, lush grass that functions and appears very much like the genuine thing after the installation. In addition to the immediate benefits, artificial grass has a variety of long-term benefits. 
Though it requires an initial investment, synthetic turf quickly pays for itself. Furthermore, the long-term gains made go beyond simple cash gains. Long-term advantages of artificial grass include the following: 
The top artificial grass will last up to ten years or more with proper care. Compared to real grass, artificial turf is far less expensive to maintain. All you have to do to maintain an evergreen, durable lawn is to regularly fluff the grass and rinse off any droplets as they fall. 
Less Contact With Allergens 
In the event that you have a family member who has grass allergies, they won't be able to engage in outside activities. Their sensitivity to grass allergens is considerably reduced by synthetic turf, making it possible for them to potentially join the family for many years of backyard fun without having to worry about their allergies being triggered. 
Infestations of fleas and ticks, grass-stained fur, and unclean feet may all be put an end to with the best artificial grass for dogs. Its porous backing makes it simple to drain pee, and you can simply pick up solid waste like you would on real grass. Dogs enjoy rolling in the grass because it can withstand even the most furious antics. Cover your grass with fake turf to create an outdoor pet car. 
FAQs
What Benefits Does Artificial Turf Offer? 
Removes Puddling 

There Are No Grass Stains 

There Are No Bare Spots or Rust

Shade Is Not A Problem 

Pet and child-friendly 

Doesn't require harsh fertilizers

Drought Resistant

Excellent for Recreational Areas. 
Does Using Artificial Turf Have Any Advantages? 
Artificial turf has several advantages for the environment, like reducing carbon emissions, using less toxic chemicals, and conserving water, all while improving your quality of life and making it more affordable. 
How Long Is Artificial Turf Usable? 
Your synthetic grass should last at least 20 years with normal use and upkeep, making it a wise investment that almost pays for itself in half that time. However, like with most landscaping tasks, the better care you give your fake lawn, the longer it will last.
Using artificial grass is never too late. You may get high-quality synthetic turf technologies for your home by making a simple phone call. Contact the Inland Empire Artificial Turf at (951) 330-3088 to begin organizing your installation of synthetic turf!

Conclusion
Call the experts of Inland Empire Artificial Turf at (951) 330-3088 right away!

Our Services
Turf Services
Artificial Grass
Golf Putting Greens
Playground Turf
Pet Turf
Find Us