How Synthetic Turf Is Ideal For Playgrounds In Inland Empire?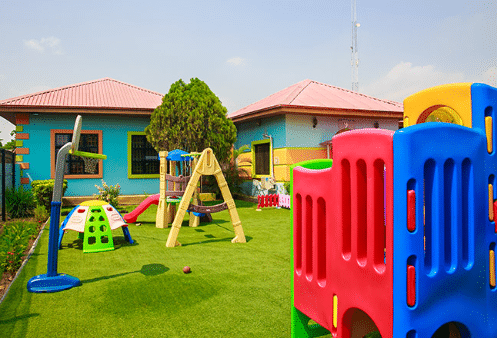 The best playground surfacing business in California is Inland Empire Artificial Turf. For playgrounds, football fields, dog parks, and putting greens, among other places, we offer artificial grass among our many goods.
Without lush, green grass, no playground is complete. Artificial grass for play areas from Inland Empire Artificial Turf enhances the natural beauty of any location.
Rashes and other injuries connected with conventional dirt play areas are entirely eliminated by Inland Empire Artificial Turf synthetic grass for parks. Playgrounds made of artificial grass are a great substitute for natural settings found in parks or classrooms with limited funding. There isn't much site planning required because the durable surface can be installed over already-existing landscaping.
The exercise area injuries are completely prevented by Inland Empire Artificial Turf. The soft surface works well for playgrounds, sports fields, and any other places where artificial grass for playgrounds or turf is required. Because it softens the impact of any falls on the playing field, injuries from falls are drastically reduced.
There are numerous aesthetic uses for synthetic grass in parks as well. The striking green color can be used to design a focal point for the neighborhood that attracts people and transforms a dull location into a bustling center of activity and life.
Additionally, it gives pets a place to run around without damaging the grass. Our artificial grass for playgrounds can be used to patch up bare spots in current fields or installed completely for a seamless appearance.
Leader in artificial grass in California for playground surfacing is Inland Empire Artificial Turf. In addition to being the most reasonably priced, we are also authorized to build synthetic grass playgrounds and are covered by insurance. To help you reach your goals at the lowest possible expense, we guarantee our work and provide no-obligation consultations.
San Diego artificial grass fields have been offered by Inland Empire Artificial Turf. Every project gets the utmost attention at every stage of the process thanks to our extensive experience. Our team offers unmatched service from the initial consultation to the final inspection to guarantee achievement. Along with offering goods, we also offer installation services.
Some businesses might offer you their products, but then leave it up to you to figure out how to install them. We believe in providing complete support from beginning to end, making sure that each and every one of our customers receives what they need at a fair price.
There are numerous various designs and styles available from Inland Empire Artificial Turf as well. We can offer the products you require in the sizes you require, whether you want something basic like turf grass or are looking for more design components like synthetic grass blades. The members of our team are ready to respond to any inquiries you may have regarding other projects or playgrounds with artificial grass.

FAQs
Is Artificial Turf Better For The Environment?
One of the biggest benefits of artificial turf over natural grass is that it's an environmentally-friendly landscaping option. From reduced water usage to eco-friendly maintenance, synthetic lawns are a great way to reduce your carbon footprint and start a green trend in your neighborhood.
What Do You Put Under Artificial Turf For A Playground?
Geotextile paper is the most commonly used underlayment for artificial turf, which is also called a geotextile mat. When installing artificial turf, it is very important to install the geotextile paper under the turf.
Is Artificial Turf Safe For Children?
Your lawn is the perfect place for children to play, explore, and learn, which might cause you to wonder if turf is safe for children? Luckily, artificial turf is safe for children and offers many benefits that natural grass just can't compete with.
Conclusion
Call the experts of Inland Empire Artificial Turf at (951) 330-3088 right away!

Our Services
Turf Services
Artificial Grass
Golf Putting Greens
Playground Turf
Pet Turf
Find Us