Artificial Grass Installation In Blythe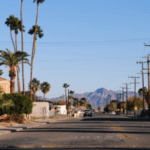 Artificial Grass Inland Empire is one of the most reputable artificial grass installation companies in Blythe, California, and the surrounding areas. Our company's mission is to meet all of your artificial grass installation, golf putting greens, playground turf, pet turf, shade sails, tree well surfacing, and playground safety surfacing needs. We also offer a variety of other services. We accomplish this through our years of professional experience and our commitment to integrity in our work. True customer service satisfaction can only be achieved through providing exceptional service and a positive customer experience, which we recognize as the only means of achieving this goal. When it comes to completing a synthetic turf job in a professional and timely manner, our crews make certain that no stone is left unturned. As a result, we always have the highest expectations for the final appearance of your home or building after our professionals have completed their work. We guarantee that we will not cut corners or take any other type of short cut. If you need a simple backyard artificial grass installation or a complete playground turf installation, you can count on us to get the job done right.
Synthetic Turf Installation Blythe
The installation of synthetic turf, which can last up to 20 years, is quick and straightforward. You can rely on us to provide you with dependable and high-quality synthetic turf installation in Blythe, CA. Your home or any other location that you specify will be visited by one of our experts. We will begin the installation process and thoroughly cover every inch of your home or business location, making certain that not even an inch of surface is left behind where you will not notice our meticulous attention to detail when we have completed our work. The installation of artificial grass is carried out with the help of high-quality, cutting-edge machinery. At the end of the process, you will have a perfectly looking and aesthetically appealing synthetic turf that looks and feels like regular grass, is easy to clean, drains quickly, and saves you up to 75% on watering and lawn maintenance costs. The best part is that our turf is backed by a lifetime warranty and can withstand pet urine as well as other contaminants.
About Blythe CA
Blythe (pronounced /bla/) is a city in eastern Riverside County, California, in the United States of America. The town is located in the Palo Verde Valley of the Lower Colorado River Valley region, which is an agricultural area and a part of the Colorado Desert along the Colorado River. It is approximately 224 miles (360 kilometers) east of Los Angeles and 150 miles (240 kilometers) west of Phoenix. It was named after Thomas Henry Blythe, a financier from the San Francisco financial district who, in 1877, established primary water rights to the Colorado River in the area. The city was officially established on July 21, 1916. At the time of the 2010 census, the population was 20,817 people.
 Golf Putting Greens Blythe
When it comes to golf putting greens in Blythe, CA, our professional experts have decades of combined experience. Put aside the notion of going out to the golf course in order to improve your game. Why not take advantage of it in the comfort of your own home? The best synthetic turf gold putting greens installation company in Blythe, CA is us. We specialize in creating the highest-quality, professional-standard golf putting greens in the area. Give us a call right now.
Playground Surface Artificial Grass Blythe
Even if it's for a playground surface, our artificial grass company has you covered there as well. Our synthetic grass is ideal for hosting sporting events or even for use as a school playground surface because it is safe for children to play on and is low maintenance. When your children are playing on our turf, they will not get any cuts or bruises because of the extra cushioning that we have provided. Our turf looks exactly like the real thing, and it can be used for anything from golf putting greens to sports fields to pet lawns for dogs or playgrounds for children.
Pet Turf Blythe
We understand that your pets are important members of your family in Blythe, CA. That's why we offer artificial turf that is
safe for your pets
in Blythe. As a pet owner, you will adore it because it looks and feels just like real grass and requires little to no maintenance. It is long-lasting and durable, and your furry friend will have a great time running and hopping over it. Interested in having synthetic turf installed for your furry friend? Give us a call right away.
Shade Sails Installation Blythe
Our shade sails are the best in the area, and they are noticeable. They have been constructed from the highest-quality materials and installed by the most reputable shade sail installation company in Blythe, California, according to our research. We provide our customers with the option of customizing their designs to suit their specific landscape needs. The best part is that our designs are created with high-quality materials that provide UV ray protection and provide adequate shade. You can use them for your backyard patios and carports, among other things. Give us a call right now.
In contrast to other companies, Inland Empire Artificial Turf is not simply a call center that answers phones, completes jobs, and then disappears. No! We pay close attention to the smallest details and treat each job as if it were our first. You can rely on us for any installation project, no matter how small or large. We have thousands of reviews from people who live in and around San Diego and its surrounding areas. Give us a call today at (951) 330-3088 if you're looking for high-quality artificial grass installation in Blythe, California.