3 Ways Artificial Turf Can Help With Allergy And Asthma Symptoms In Inland Empire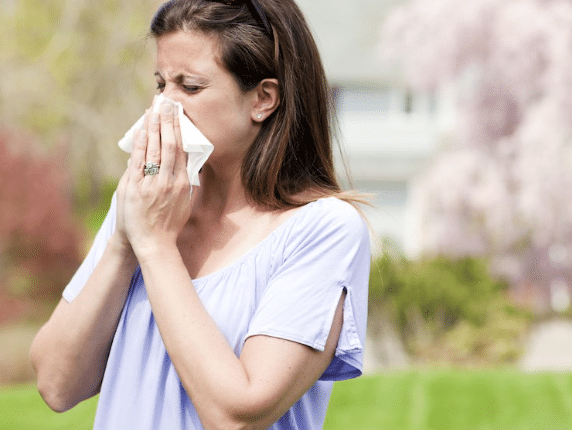 You understand how challenging it can be to endure allergy season if you have asthma or hay fever. Sneezing, coughing, and watery eyes are common symptoms that can make daily tasks extremely difficult. Did you know that, on the other hand, adding artificial turf to your yard can really help lessen these symptoms? Here are three ways that artificial grass can benefit allergy sufferers:
Artificial Turf Does Not Produce Pollen
Pollen from plants and grasses is one of the primary causes of hay fever. Artificial turf can offer hay fever sufferers a haven during the worst of allergy season because it doesn't create pollen.
Artificial Turf Is Easy To Keep Clean
It might be challenging to maintain your home free of allergens because carpeting is an easy place for pollen and other allergens to hide. However, artificial grass is simple to maintain and does not offer a hiding place for allergens.
Artificial Turf Can Help Reduce Dust Levels In Your Home
Dust is another common allergen that causes reactions. The main cause of asthma and hay fever symptoms is dust mites, which are microscopic animals that flourish in dusty conditions.
You may prevent dust from entering your home and possibly causing an allergic reaction by putting artificial turf as a barrier between it and the dusty outside environment. Don't let the worry that your allergies will worsen prevent you from enjoying your outdoor space if you have allergies. Installing artificial turf can be a better alternative.
In addition to being simpler to maintain, it can also help lessen the amount of dust and pollen in your home, making it easier to breathe and enjoy the outside around allergy season.
FAQs
How Can Artificial Grass Be Cleaned?
With a wet sponge and some water, most spills can be cleaned up. If fake grass is dried on or little resistant, cleaning it with vinegar still works. A 50/50 vinegar and water solution will typically work.
Is Artificial Grass Maintenance Hard Work?
Artificial grass requires no watering or mowing and is low maintenance. As a result, it saves time, money, and precious water, making it perfect for playgrounds and sports fields.
Can You Have An Allergic Reaction To Artificial Turf?
People playing on synthetic turf may be exposed to latex allergens through direct contact with the skin (dermal exposure) and inhalation of small rubber particles suspended in the air.
Give Inland Empire Artificial Turf a call right now, and we'll help you turn your backyard into an allergy-free haven.
Conclusion
Call the experts of Inland Empire Artificial Turf at (951) 330-3088 right away!

Our Services
Turf Services
Artificial Grass
Golf Putting Greens
Playground Turf
Pet Turf
Find Us