3 Reasons You May Need Edging For Your Artificial Turf In Inland Empire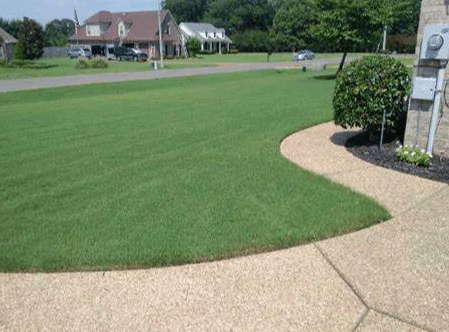 If you are considering installing artificial turf in your home, you may be curious whether you will still need to edge the grass. The following are three scenarios in which your installation can require the use of edging:
To Create A Clean, Finished Look
Your artificial turf can be given a more polished and finished appearance with the help of edging. It may also be helpful in stopping the grass from growing in other parts of your garden or spreading to other parts.
So That The Grass Does Not Move From Its Position
The use of edging might be helpful in maintaining the position of artificial turf if you reside in a region that is prone to experiencing severe winds. In addition to this, it can assist in lowering the likelihood that the grass will be harmed or blown away in stormy conditions.
To Protect The Grass From Wear And Tear
Additionally, edging can assist in the prevention of wear and tear on the artificial turf. It protects the grass from being stomped on or otherwise harmed by movable garden furniture or other objects.

FAQs
Should You Trim The Edges Of Your Artificial Grass?
It is necessary to instal the edge of the artificial grass into a perimeter in order to achieve an appealing finish. This edge might be composed of a gravel board that divides a planting border, concrete slabs, decking, or steel edging from Everedge. The grass should extend approximately 20 millimetres beyond the perimeter to achieve the best possible appearance.
The Edge Of The Artificial Grass Is Held In Place By What Method?
Utilizing galvanised U-pins is the most effective method for fastening the edges of your artificial grass installation. There is also the possibility of applying glue made specifically for artificial grass to the pavement edge and then glueing the grass to it; however, this approach might not offer the most aesthetically pleasing results.
Does Fake Grass Require A Broom?
To fluff up your turf fibers, just brush or rake them against the grain. The blades on your artificial grass lawn can be redistributed by raking or brushing, resulting in more even wear and a longer lifespan. Additionally, keeping the strands upright can make your lawn appear more like real grass.
If you are considering installing artificial grass in your backyard, edging is a feature you should look at. A clean, completed appearance may be achieved with its assistance, and additional benefits include protection from harm for the grass. Dial (951) 330-3088 to speak with a member of our knowledgeable staff at Inland Empire Artificial Turf.
Conclusion
Call the experts of Inland Empire Artificial Turf at (951) 330-3088 right away!

Our Services
Turf Services
Artificial Grass
Golf Putting Greens
Playground Turf
Pet Turf
Find Us